Community support is a crucial element in BBBSG's success! Third Party Fundraisers are an excellent way for you to help the at-risk children and youth in our community! If you have an idea for a fundraiser, download and fill out the following forms and return to us via email:
Downtown Guelph Exotic Car Show
The Prince Adventures Downtown Exotic Car Show takes place each year in the heart of downtown Guelph. Having just completed its fifth year in 2023, this event has now surpassed $170,000 in funds raised for BBBSG, due largely to the commitment and leadership of local car group organizer, Jamie Prince, with sponsorship support from the Policaro Group, Safe Auto, Moose Lake Dental and more! With Lambourghinis, Ferraris, McLarens and a classic Delorean having attended previously, this is a great opportunity for car enthusiasts to get an up-close look at some of the region's finest luxury vehicles. Visit www.guelphcarshow.com for details!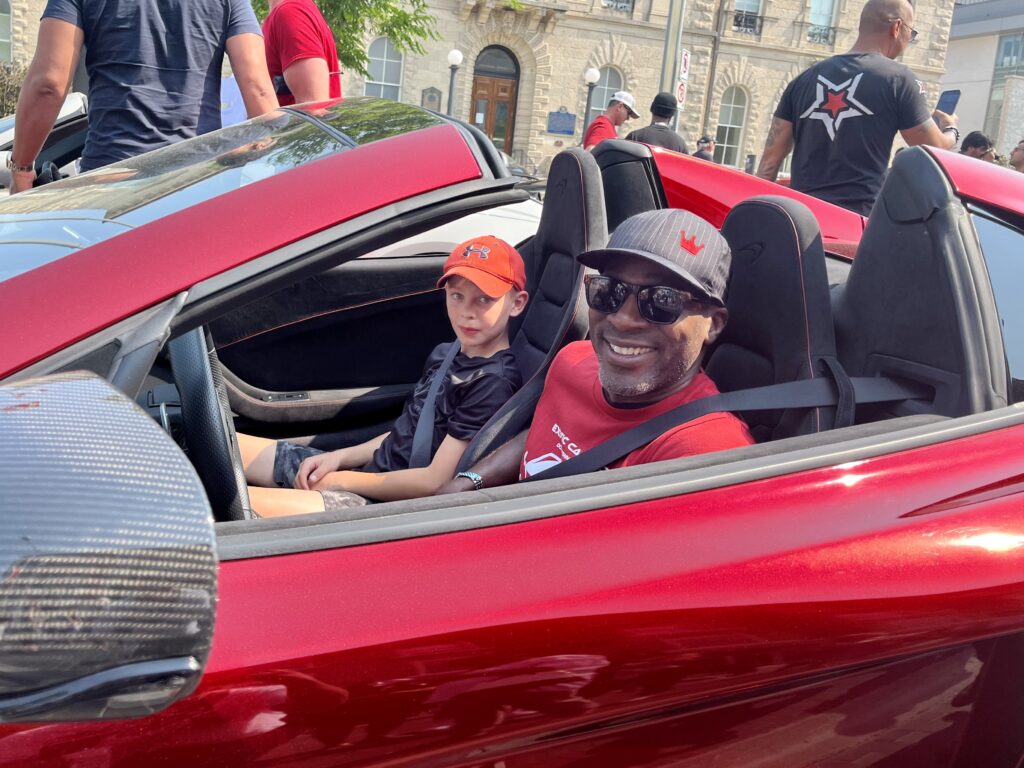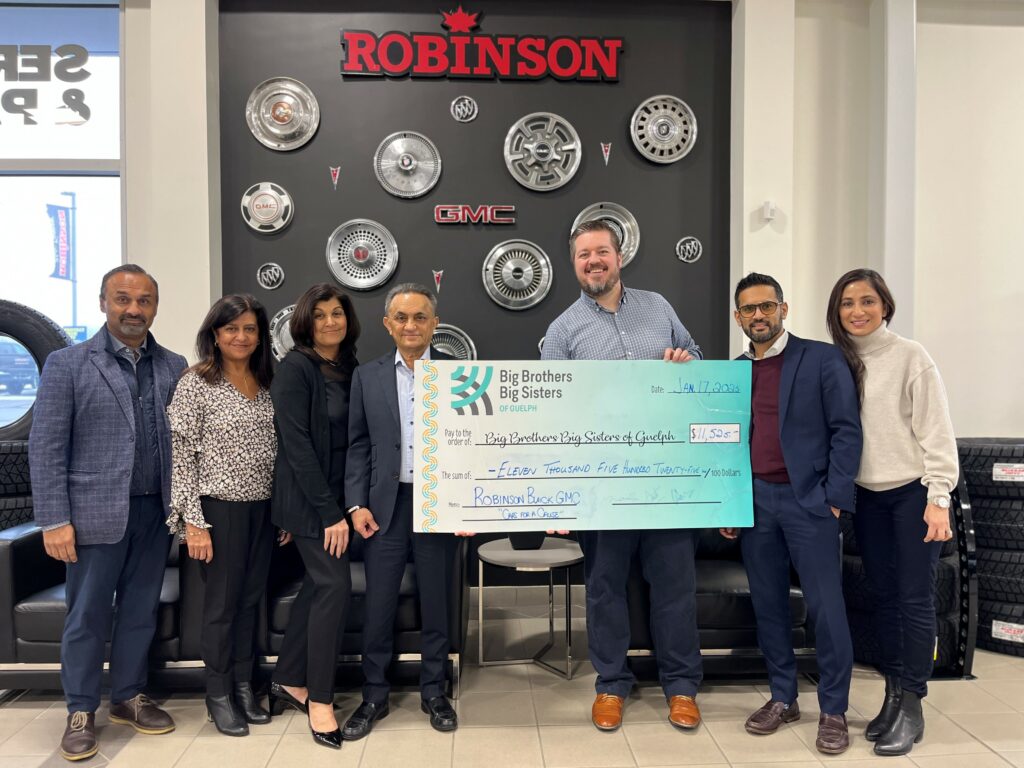 Cars for a Cause
Big Brothers Big Sisters of Guelph would like to thank Robinson Buick GMC for their generous donation to help support mentoring youth in our community. "Cars for a Cause" was a remarkably successful campaign run by the local dealership in 2022, which involved a $25 donation to BBBSG for every car sold over six months. The total donation, supporting 600 youth enrolled in BBBSG's mentoring programs, amounted to $11,525.
"This incredible gift will ensure that our organization can swiftly and intentionally match at-promise youth with a trained volunteer mentor, supporting these matches to help the child reach their full potential," said Executive Director Michael Treadgold. "Community support like this is critical to support the health and well-being of so many youth in the local community.
GuelphToday.com Best Summer Ever
This unique matching gift program, which took place in 2023 spearheaded by our local digital media leaders, GuelphToday.com, brought the business community and local residents together in support of mentoring in Guelph and across all Village Media sites in Ontario. Fifteen local donors had their $25 gifts matched 16 times (!!) by local businesses, including GuelphToday.com, to collectively raise more than $7,000 for Big Brothers Big Sisters of Guelph.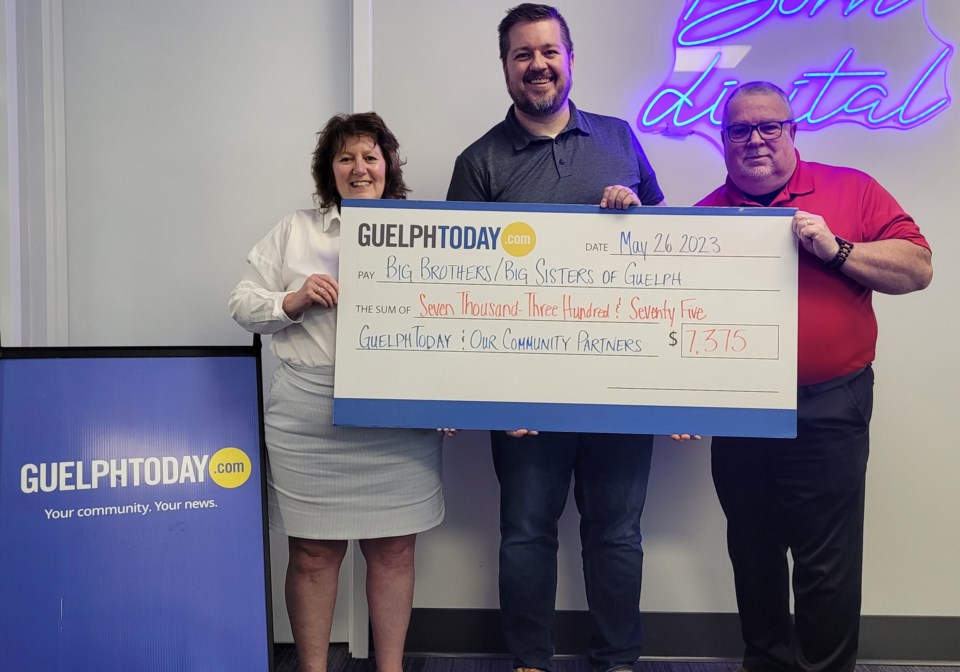 Guelph Santa Parade Run
Taking place in November each year, this 3K run/walk fundraiser sees participants kicking off the festivities at the Guelph Santa Claus Parade by running ahead of the parade in Santa suits. Presented in partnership with the Downtown Guelph Business Association and spearheaded by BBBSG Vice-Chair Chris Moulton, this fundraiser has raised more than $20,000 for BBBSG. Visit www.guelphsantarun.ca to register or learn more!
Brad Clemes Memorial Golf Tournament
The Brad Clemes Memorial Golf Tournament is organized each year by his loving family in memory of Brad, who passed away as a result of an Air France plane crash in 2009. The event each year brings family members together from all over the globe to give generously in Brad's memory. The Clemes family has long history of supporting Big Brothers Big Sisters of Guelph and other charities in the community who serve and support the healthy development of children and youth, and we are thankful for their continued support. In its history, the Brad Clemes Memorial Golf Tournament has raised more than $50,000 for Big Brothers Big Sisters of Guelph, helping the organization match children in one-to-one and group-based programs, and expand our reach into new schools and communities in Guelph.