Phone:5198245154
Fax:5198246156
General Inquiries:
Address
Big Brothers Big Sisters of Guelph
285 Woolwich St
Guelph, ON, N1H 3V8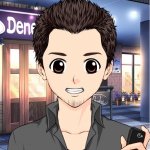 I joined BBBSG in the summer of 2013 and I am thrilled to continue to work for, and be a part of, such a strong organization, with an amazing collection of stakeholders and community partners. The response from the local community to our mission has been truly impactful and I look forward to continuing to build on these relationships and establish new ones, too. The BBBSG movement offers something for everyone and I enjoy hearing stories from partners and providing them with opportunities to get involved. I'm a proud husband to Jill and father to Abigail, and in my free time, you can find me attending sporting events, listening to music and spending time with family and friends.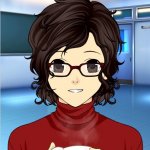 I have been the program administrator for the BBBSG team since September 2000 and am responsible for a variety of duties including answering and directing phone calls & agency emails, data entry for receipts as well as supporting the other BBBSG staff members in a wide variety of tasks. As a graduate in Early Childhood Education I also enjoy being part of the Casework Team as the initial contact for volunteers and families who wish to apply to our agency. I receive a great deal of satisfaction working for an agency which provides such positive role models for children.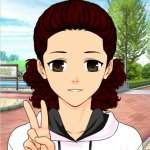 I have been the bookkeeper at Big Brothers Big Sisters of Guelph since the spring of 2015, and am a registered CPA. I love to travel with my husband, 2 kids, and 2 dogs!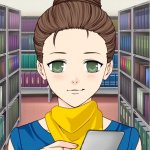 Being a member of the team at Big Brothers Big Sisters has been incredible! I became involved in the agency through a college placement and have enjoyed stepping into the role of Co-op Caseworker where I get to work with highschool students who are completing their highschool co-op. I absolutely love connecting with these youth and watching them grow during their semester! In my spare time, I enjoy reading, playing piano and connecting with friends and family.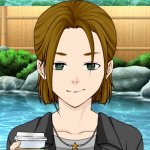 I've worked at BBBSG since September 2002 and have really enjoyed getting to know so many of the wonderful volunteers and families.  As a part-time Mentoring Coordinator, I support 30 matches, assist with screening of volunteers, and child intake.  In my spare time I enjoy spending quality time with my family, hiking, photography, and camping.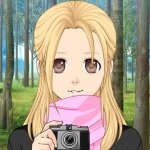 I have been involved with BBBSG since January 2015, when I was a placement student in the Child Youth and Family Studies program at the University of Guelph. I was very excited to join the team 2 years later in January 2017. In my position with the agency, I support 30 Big/Little matches, assist in screening volunteers, child intake and coordinate the Big Bunch program. I am very passionate about working with children and their families and providing support to enrich their lives. When I am not at work, I enjoy playing soccer, hiking, camping, going to concerts and travelling.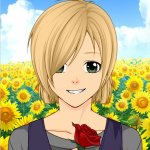 I strongly believe in mentoring as an important aspect of raising young people into healthy adults, and have personally been impacted by many mentors throughout the years. With this in mind, I am thrilled to be able to use my skill and education in the Social Services sector to help connect young people with mentors who will leave a lasting impact on their lives. I graduated from the University of Guelph with a BASc. in Child, Youth, and Family Studies, and have been working with Big Brothers Big Sisters of Guelph since January 2018. In addition to my work with mentors and mentees, I also love decorating, coaching figure skating, and playing the piano.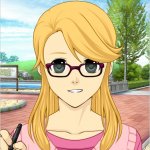 I joined BBBSG as an Adult In-School Mentoring Caseworker in September 2018, but my history with Big Brothers Big Sisters starts even before that. As a high school student, I completed volunteer hours with BBBSG and truly enjoyed being involved with the agency. I completed a Bachelor of Social Work and a Bachelor of Arts in Sociology at McMaster University, before becoming involved with BBBS again a few years later as a Program Coordinator at the Waterloo Region agency. I am excited to be back in Guelph and to have the chance to facilitate positive and meaningful matches in our In-School Mentoring program! I enjoy hiking, music and board games.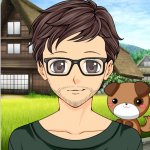 I am a graduate of University of Guelph's Child, Youth and Family Bachelor of Applied Science program. I joined Big Brothers Big Sisters of Guelph in September 2018 as the School-Based Groups Caseworker overseeing the Go Girls!, Play On! And Game On! programs. I oversee approximately 15 groups each semester ensuring safety, quality, and enjoyment for both mentor and mentees. I have a wide range of experience working with children with special focus on the "At-Risk" and "Special needs" populations.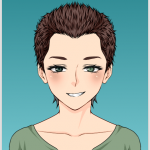 I have been involved with Big Brothers Big Sisters for 3 years as a community volunteer. My role as a big sister allows me to participate in fun and new experiences and introduce these to my mentee and be inspired by her excitement. I am now overjoyed to be a part of BBBS Guelph to bring strong programming and mentors to a larger audience through a new school based group for boys.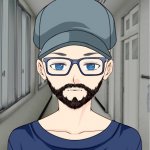 As Program Development Writer for BBBSG, I request support from granting foundations across Canada. With a Bachelor of Education from Queen's University and a Bachelor of Mathematics from the University of Waterloo, I started with our organization after also completing my Business Writing Certificate from Conestoga College. In my spare time, I play the drums for two separate bands, create bead artwork and am learning to edit videos.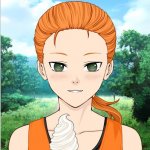 As Resource Development Specialist for BBBSG, I oversee the agency's Bowl For Kids Event, Big Little Run and Little Change for Big Change campaign. I am always looking for new businesses to get involved with BBBSG and new ways to engage the community's support. I have a diploma from Niagara College in Recreation and Leisure Services. Fundraising has always been a personal niche of mine since I was very young. I have a daughter currently involved in the BBBSG mentoring programs, and we camp during the summer and hibernate during the winter.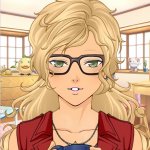 I am excited to be joining the wonderful team at BBBSG! As the Resource Development and Communications Specialist for BBBSG, I oversee the agency's Have a Heart for Kids Sake Gala, The Big Downtown Food Truck Picnic, Golf for Kids Sake and 12 Days of Giving. I am eager to bring new ideas as to how we can engage with the community, creating more awareness and support for BBBSG. I have a diploma from Humber College in Business Management, a certificate in Event Management from Mount Royal University and am currently working towards my CMP designation. When I'm not putting together spectacular soirees, I'm collecting inspirations from my surroundings, enjoying nature and spending quality time with my husband, two kids and fur babies.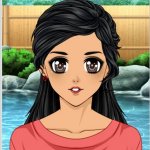 Ishnoor Rakhra


Fund Development Assistant
I became involved with BBBSG since February 2018 as a mentee in Play On program of my final year of Child, Youth and Family program at the University of Guelph. Last summer, I worked as a Casework Assistant at BBBSG and absolutely loved it. The staff at BBBSG are quite friendly and peaceful. Therefore, I decided to come back this summer by adopting a new role of Fund Development Assistant to learn new things and become part of fundraising development. I am excited to share new ideas and create successful fundraising events this year. In my spare time I enjoy hiking, listening to the podcast, hanging out with my friends and going to the gym.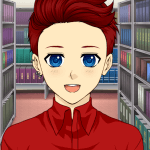 Quynn Oates


Fund Development Assistant
I am excited to be joining BBBSG this summer as a Fund Development Assistant, working on some of the summer fundraisers. I love being a small part of helping to make a difference for youth in our community. As for a little bit about myself, I have almost completed my Child and Youth Studies degree at Brock University in St Catharines. I am from Fergus, Ontario, and I absolutely love sports, video games, and retro toy collecting!